Why it matters: Hyundai Motor Group, the South Korean multinational conglomerate, recently announced that it has surpassed 10 million global subscribers for its connected car services.
This represents an impressive adoption rate, doubling in less than two years from 5 million subscribers in August 2021.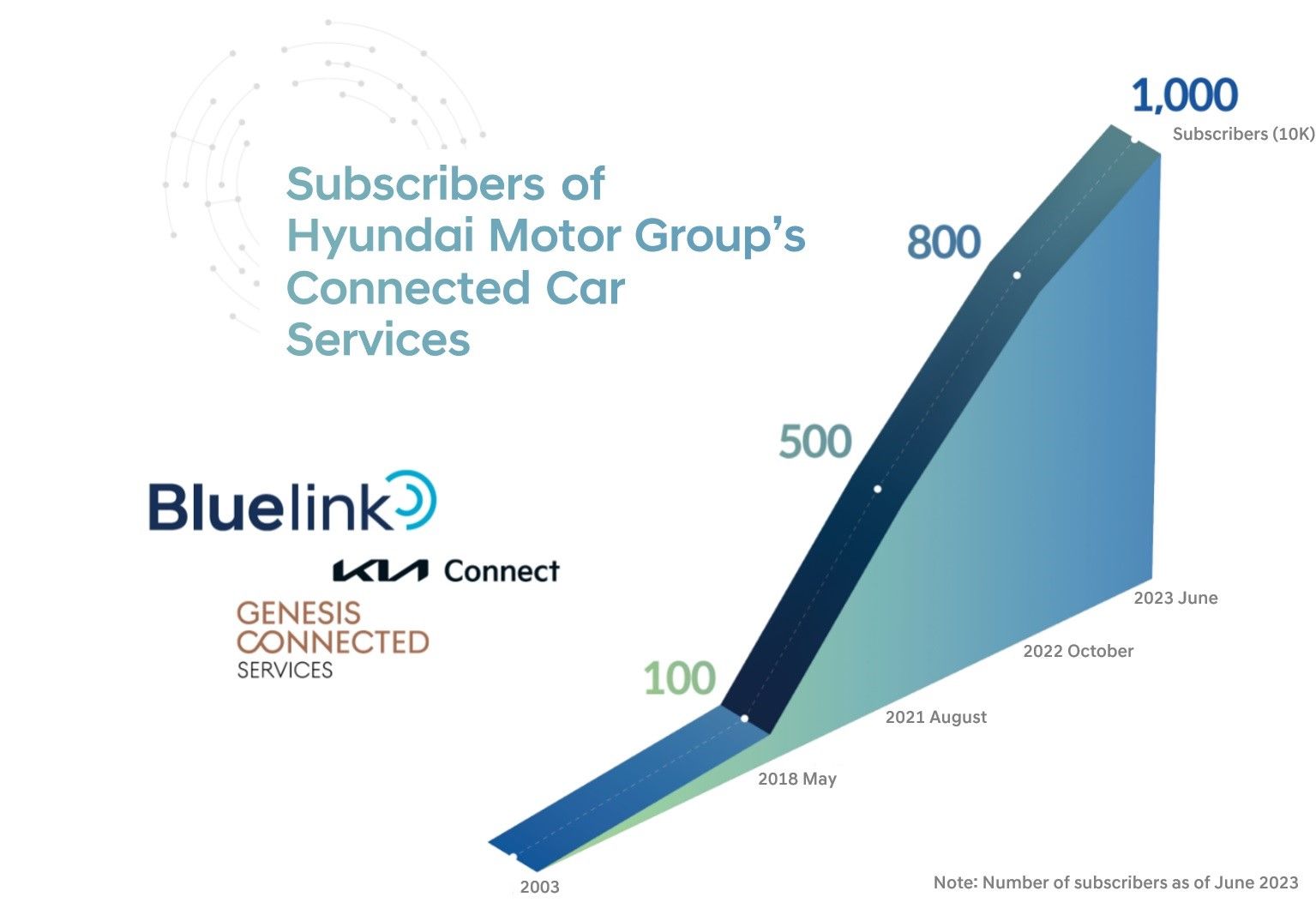 The Key Points
The Group's connected car services use wireless networks to enhance in-vehicle infotainment systems and smartphone applications.

The services, including Hyundai's Bluelink, Kia Connect, and Genesis Connected, offer features beyond real-time navigation and voice recognition, such as over-the-air updates, in-car payments, and audio/video streaming.

Hae-Young Kwon, vice president of the Infotainment Development Center at Hyundai Motor Group, said the group plans to "accelerate the transition to the Software-Defined Vehicle (SDV) era" with software technologies and personalized mobility services.

Since its launch in Korea in 2003, the Group's connected car services have expanded globally and are available in more than 50 countries.

Hyundai plans to increase its subscriber base to 20 million by the end of 2026 and is considering expanding its connected car services to Southeast Asian markets.
The Big Picture: This milestone is part of Hyundai's larger strategy to transition to a software-defined vehicle (SDV) system.
Hyundai unveiled its SDV vision at the "Unlock the Software Age" event in 2022, pledging to make over-the-air software updates available for all future vehicle models.
The group works on a domain-centralized architecture integrating vehicle controllers across multiple domains to achieve unified control.
This transition is part of Hyundai's plan to create a new mobility ecosystem to provide a more comprehensive user experience.
Comments