Samsung Electronics (KRX: 005930) has unveiled the Galaxy Enhance-X app, which aims to change how smartphone users edit images.
First launched in beta for the Galaxy S23 series, the app has expanded to a broader range of premium smartphones starting June 20.
Why it matters:
The app's features could affect users looking to enhance and personalize their photos, especially when addressing lens distortion, shadows, or lighting imbalances.
It incorporates AI to provide a range of image enhancement options.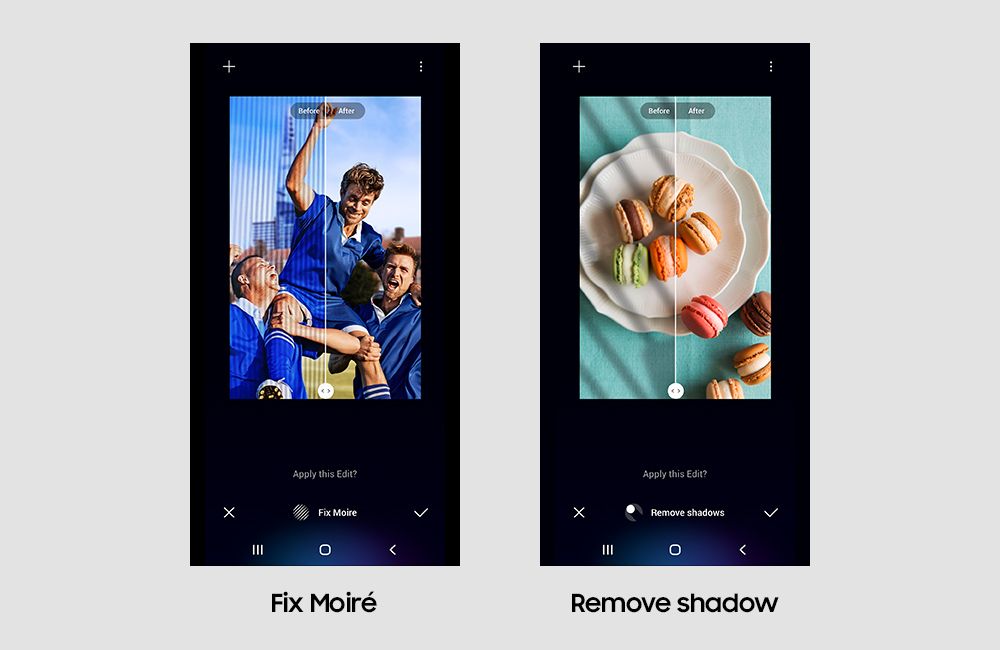 The Key Points:
Galaxy Enhance-X's "Magic" feature enables comprehensive one-touch image enhancement by refining image qualities such as visual noise, blur, and low detail using deep learning and AI.
The app includes a High Dynamic Range (HDR) tool to analyze and adjust an image's highlights, shadows, brightness, and contrast.
Galaxy Enhance-X also includes an "upscale" tool that can increase the resolution of images under 1MP by up to four times.
Additional functions allow for specific adjustments, such as Fix Moiré for repetitive patterns in photos of screens and Remove Shadows to eliminate silhouettes in well-lit environments. An Old Photo tool can also restore old or damaged photos.
The Big Picture  The Galaxy Enhance-X app provides complete control over image editing, allowing users to customize any photo, whether freshly taken or previously downloaded.
This new feature expands Samsung's technology offering and potentially transforms the photo editing experience for users of premium Galaxy smartphones.

Comments