Samsung Electronics has announced the development of the world's first 128 gigabytes (GB) DRAM supporting Compute Express Link™ (CXL™) 2.0.
Developed closely with Intel, this milestone represents a significant advancement in next-generation memory solutions.
Building on its initial development of the industry's first CXL 1.1-based DRAM in May 2022, the company has developed the 128GB CXL DRAM based on the advanced CXL 2.0.
The new DRAM supports the PCle 5.0 interface (x8 lanes) and offers a bandwidth of up to 35GB per second.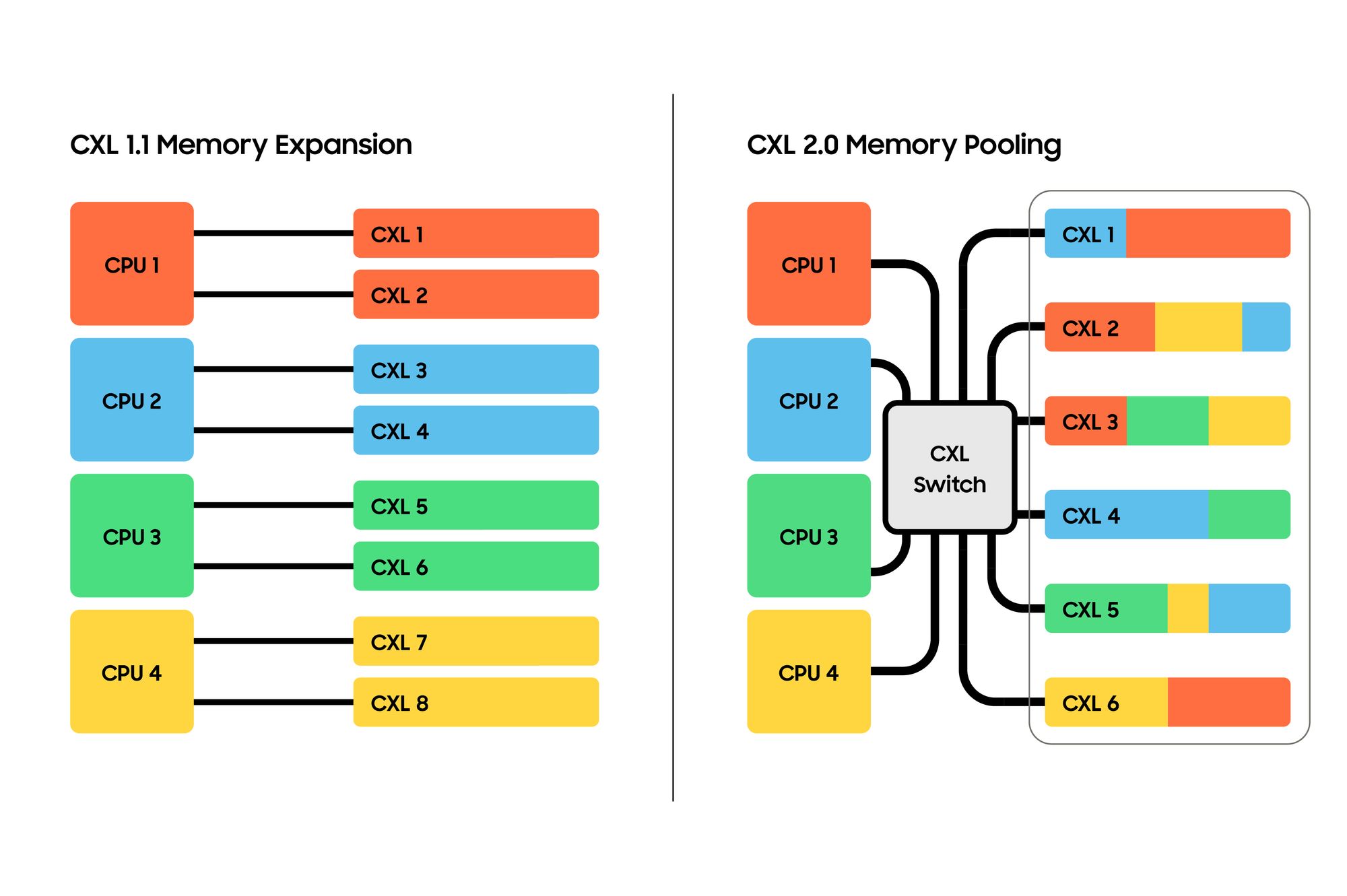 This development is expected to catalyze the commercialization of next-generation memory solutions.
Jangseok Choi, vice president of the New Business Planning Team at Samsung Electronics, emphasized the company's commitment to advancing the CXL ecosystem by partnering with a data center, server, and chipset company.
Jim Pappas, Director of Technology Initiatives, Intel Corporation, echoed this sentiment, expressing Intel's excitement to work with Samsung to drive industry growth and adoption of innovative CXL products.
A notable feature of CXL 2.0 is its support for memory pooling.
This technique allows multiple CXL memory blocks on a server platform to form a pool, enabling hosts to allocate memory as needed dynamically.
This advancement is expected to increase efficiency while reducing operating costs, allowing customers to reallocate resources to expand their server memory.
Samsung plans to begin mass production of CXL 2.0 DRAM later this year.
In addition, additional offerings in various capacities are scheduled to address future computing applications.
This will have a significant impact on next-generation computing, particularly in areas such as artificial intelligence (AI) and machine learning (ML), where demand for high-speed data processing has skyrocketed.
Comments