Seoul, South Korea - The Ministry of SMEs and Startups and the Financial Services Commission (FSC) released comprehensive data on domestic venture investment and fund formation trends for the first half of 2023.
This detailed statistical insight provides a snapshot of South Korea's efforts to nurture startups and enhance its global competitiveness.
Why it matters:
Investing in new technologies and startups is critical to driving innovation, economic growth, and employment.
The performance analysis and trends reported signal the vitality of South Korea's venture capital landscape and align with global investment trends and demonstrate how national policies and international events, such as the COVID-19 pandemic, have shaped the investment environment.
The Key Points
Venture capital investment in South Korea in the first half of 2023 totaled KRW 4.4 trillion ($3.4 billion), an increase of 25% from 2019 and 40% from 2020.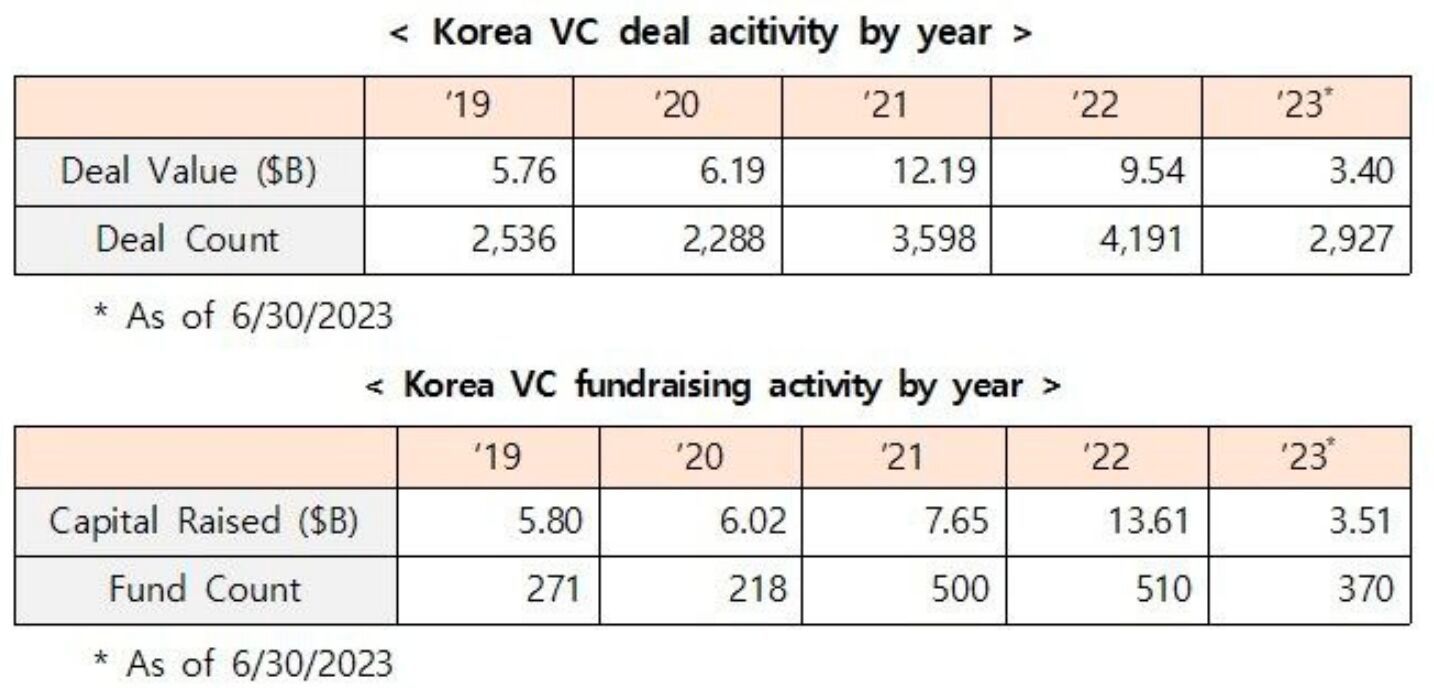 Despite the 42% year-on-year decrease, the decline is seen in the context of an extraordinary surge in global venture investment related to the pandemic and a focus on specific industries.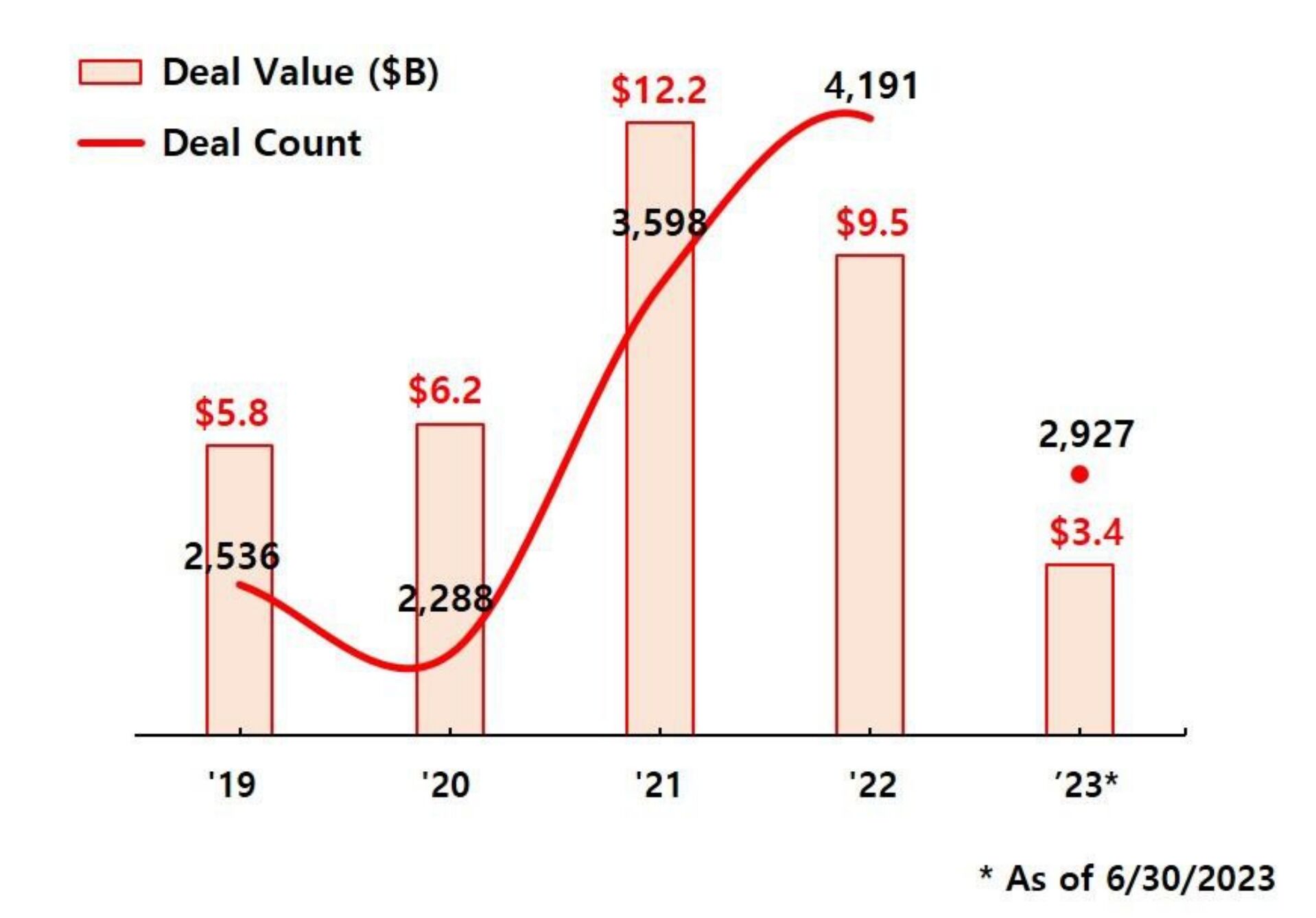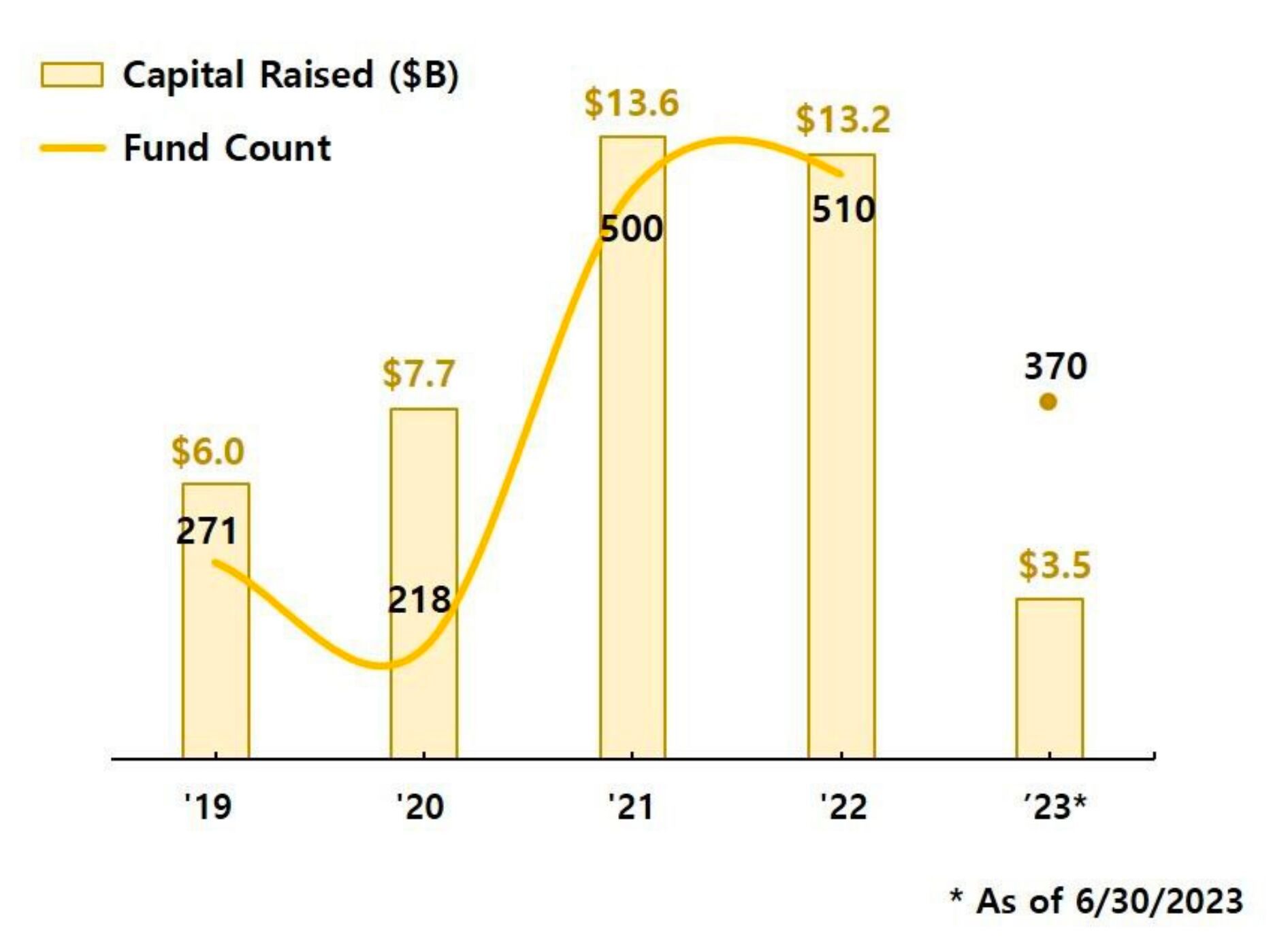 Policies such as "New and Special Guarantee," "Raising the Investment Limit for Venture Funds by Banks," and "New Tax Credit for Private Venture Capital Funds" were implemented to increase venture investment.

A total of 4.6 trillion won ($3.5 billion) was raised, an increase of 35% from 2019 and 105% from 2020, with further increases expected in the second half of 2023.
The Big Picture:
Investment in the first half 2023 is significantly higher than in 2019-2020 but lower than the exceptional spike observed in 2021-2022 due to global liquidity expansion.
This trend is consistent with the 15-year trend in venture investment, indicating a return to the long-term pattern.
The analysis of major developed countries such as the US, Japan, and Israel shows a synchronized global increase in investment after COVID-19.
The easing of sectoral concentration in 2023, coupled with the full implementation of policies to fund innovative ventures, increases the likelihood of a soft landing for South Korea's venture investment market.
Over the same period, the amount raised in the U.S. fell 72.6% to $33.3 billion, reflecting the global shift in venture fund formation.
The Ministry of SMEs and Startups and the FSC have reaffirmed their commitment to supporting venture and startup companies.
Their combined efforts aim to offset the exceptional investment surge in 2021 and 2022 and ensure a smooth transition period for the overall investment market.
Comments