Qualcomm (NASDAQ: QCOM) is partnering with Meta (NASDAQ: META) to integrate on-device AI.
Why it matters: Qualcomm's partnership with Meta to implement on-device AI using Llama 2 signals a potential evolution in the AI space.
The move could affect user privacy, application functionality, and personalization.
The Key Points
Qualcomm plans to bring Llama 2-based AI to smartphones and PCs by 2024. This will leverage the AI capabilities of the Snapdragon platforms.
Instead of cloud-based AI, on-device AI could provide benefits such as improved user privacy, security options, application reliability, and personalized experiences, potentially at a lower cost to developers.
Qualcomm and Meta's collaboration focuses on optimizing Meta's Llama 2 models for direct device operation. Devices such as smartphones, PCs, VR/AR headsets, and vehicles could run AI models without relying entirely on cloud services.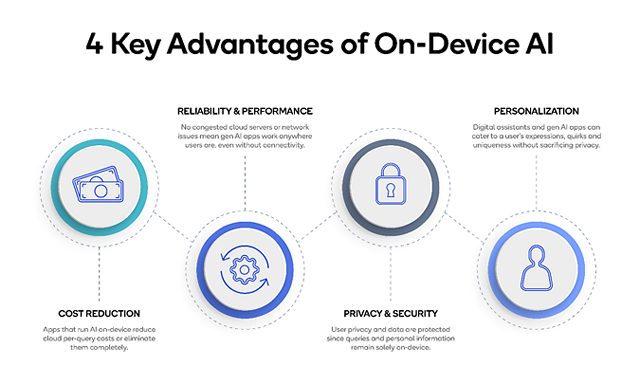 The Big Picture: Qualcomm and Meta have a long history of collaborating on technology development.
With Qualcomm's significant role in on-device AI, this partnership could expand the possibilities for generative AI.
Developers may consider optimizing their applications using Qualcomm's AI stack to improve the efficiency of AI on Snapdragon.
Comments