The Seoul Metropolitan Government has announced the launch of "The Seoul Subway," the country's first subway app designed exclusively for foreign tourists and residents.
The announcement, made on Thursday, April 27, introduces a tool to simplify navigation and enhance the user experience for foreign visitors using Seoul's extensive subway system.
The app provides a comprehensive suite of services, including information on all Seoul and metropolitan subway lines, real-time schedules, location-based guidance, and station directions.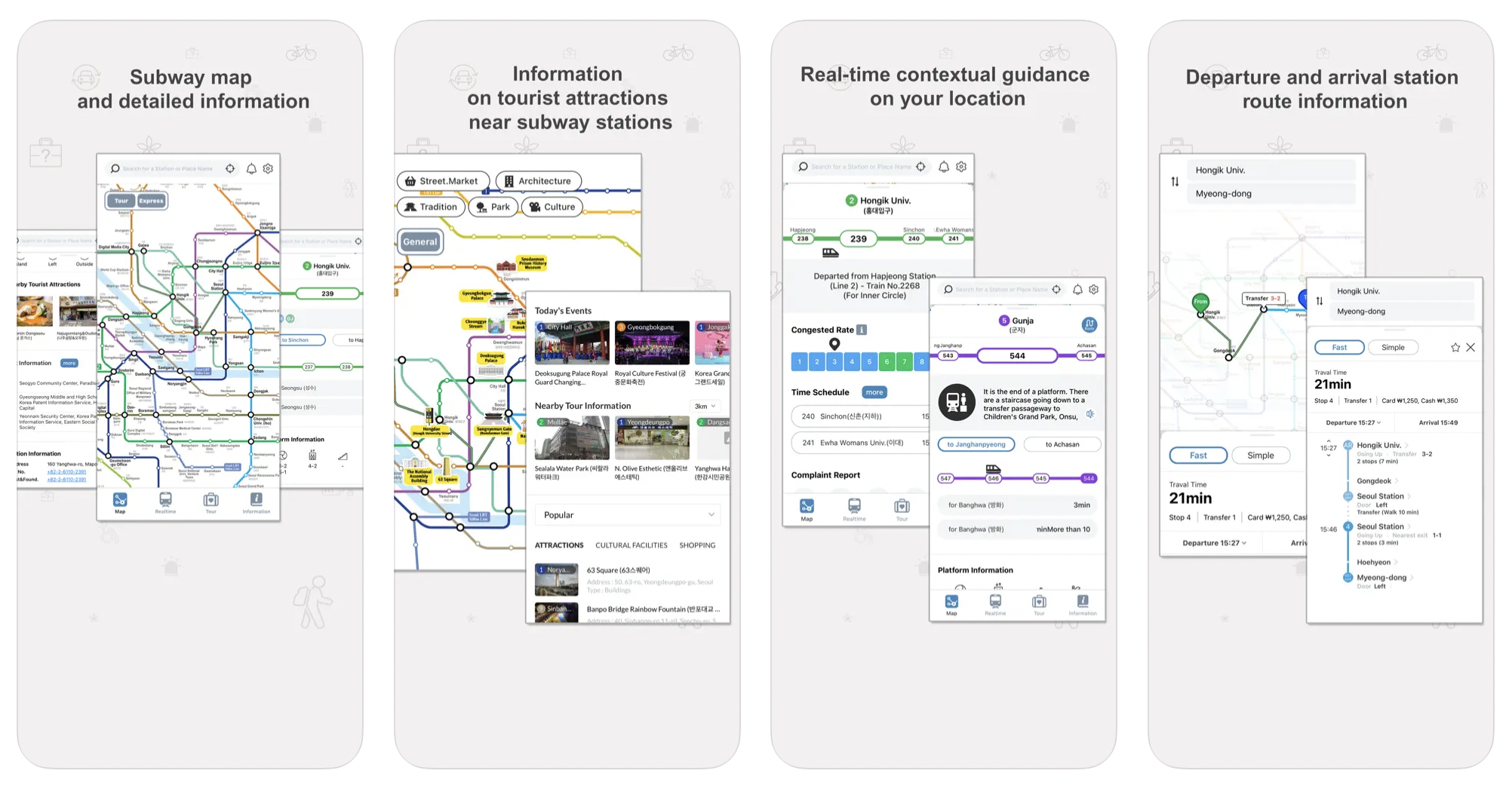 Its destination-based system recognizes the user's current location as the origin station, making it easy to search for a route.
Even if the user is still determining which station to get off at, entering the destination will prompt the app to recommend the closest station.
Additional features include real-time train operating times at specific transfer stations, helping users better plan their journeys.
In addition, the app provides location-based directions, alerts users if they are boarding a train going in the wrong direction, and even provides insight into the congestion level in each car on the train.
A vital feature of the Seoul Subway app is the directional guidance service.
This feature helps users find specific locations, such as exits and restrooms within stations. This service is currently available on 14 lines and stations, with plans to expand to other stations.
The app also caters to tourists by providing information on major attractions around specific stations.
This feature allows users to discover and learn about 30 major tourist spots in Seoul, enhancing their travel experience in the city.
Available for download on the App Store (iOS) and Google Play (Android), the Seoul Subway app aims to make navigation easier and more efficient for foreign residents and tourists in Seoul.
It provides information from subway ticketing options and fares to locker locations and emergency contact numbers.
Comments