Seoul, South Korea - Samsung Electronics shared its perspective on how ISOCELL's ultra-high resolution 200MP sensors and remosaic technology bridge the gap between wide and telephoto smartphone cameras.
Why it matters:
Smartphone photography is rapidly evolving, with telephoto cameras being an essential tool.
The introduction of 200MP ISOCELLs marks a significant shift in telephoto capability that has the potential to revolutionize mobile photography.
The Key Points

1. Why telephoto cameras matter:
Wide-angle cameras distort subjects at close range, resulting in "lens distortion."
Telephoto cameras, with focal lengths around 85mm, reduce this distortion.
Longer focal lengths in telephoto cameras provide a more focused image with a blurred background, ideal for portrait photography.

2. Existing limitations of telephoto cameras:
Primarily found in high-end smartphones.
Telephoto sensors have traditionally been smaller than wide sensors, resulting in inconsistent image quality.

3. Fill the gap with ISOCELL:
ISOCELL's ultra-high resolution 200MP sensors aim to balance the capabilities of wide and telephoto sensors.
Such sensors can serve both wide and telephoto roles with high resolution.
ISOCELL's 200MP sensors offer 2x and 4x in-sensor zoom without resolution loss.

4. Technology behind 200MP sensors:
The deep learning-based remosaic algorithm enables improved detail in zoomed images.
ISOCELL sensors with Tetra²pixel function improve image quality in low light conditions.
Large optical formats, such as 1/1.3″, provide improved image blur compared to conventional sensors.
They can provide different zoom scenarios from 3x to 12x without resolution loss.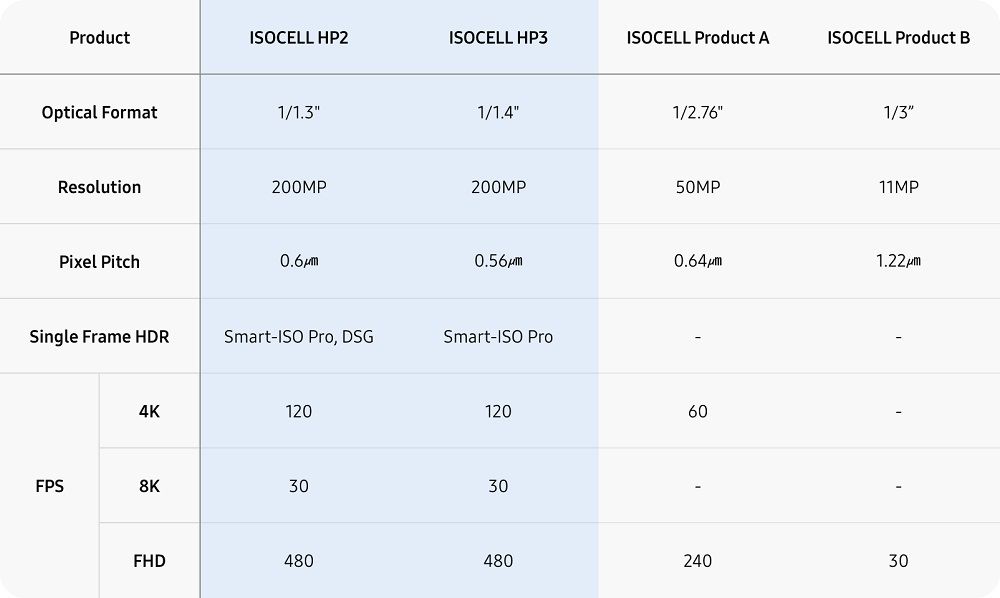 The Big Picture
As wide-angle cameras in premium phones get more prominent, these sensors may soon be used in telephoto modules.
ISOCELL's 200MP sensors, such as ISOCELL HP2 and ISOCELL HP3, are ready for this shift.
These sensors promise enhanced zoom capabilities critical for a differentiated smartphone experience.
Comments