Tokyo, Japan - Z Holdings (TYO: 4689) has unveiled its Q1 FY2023 results.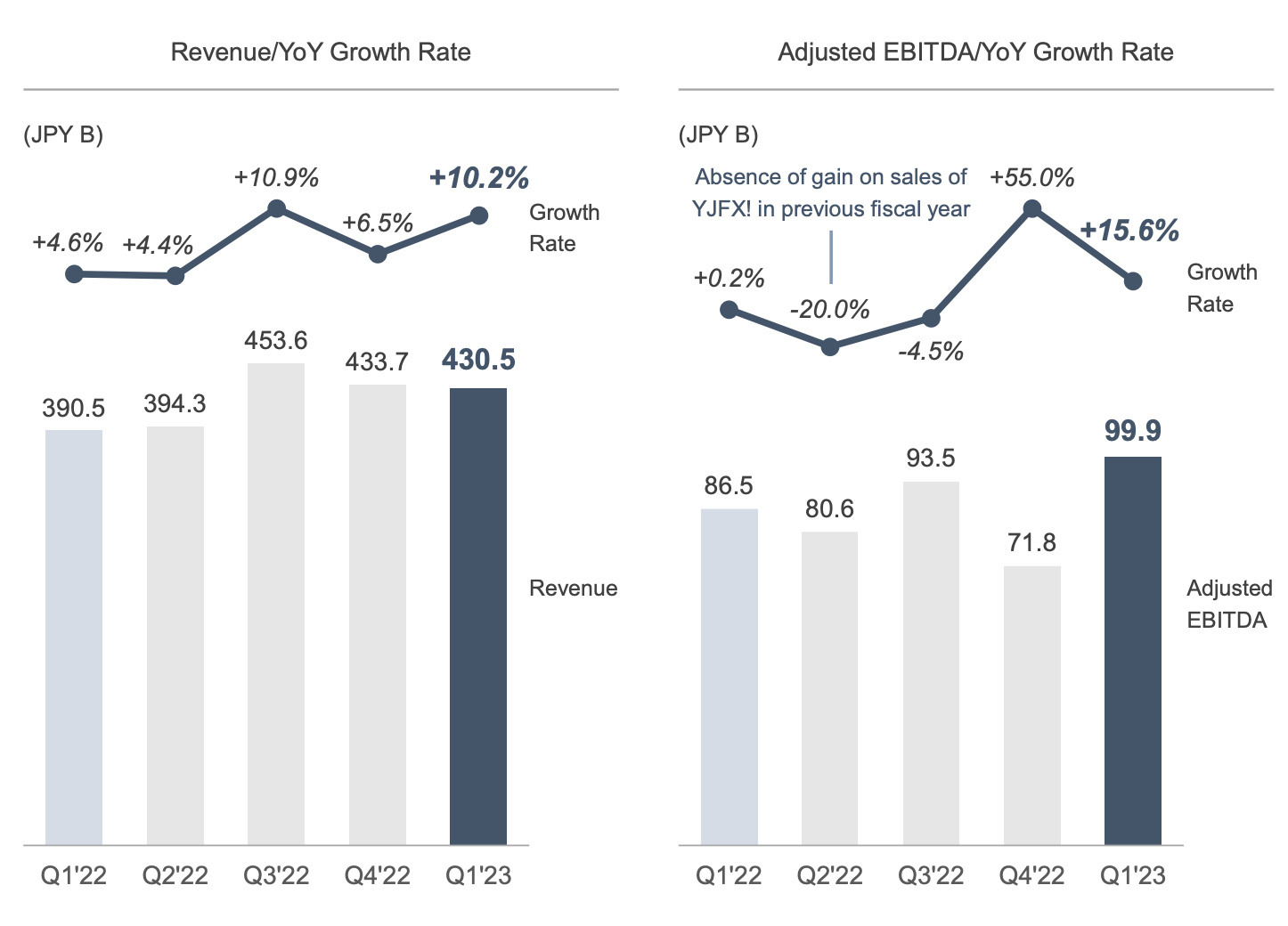 Financial Metrics:
Revenue: JPY 430.5 billion (US$3.03 billion) (+10.2% y/y)
Operating Income: JPY 59.4 billion (US$0.42 billion) (-19.5% y/y)
Net Income: JPY 40.5 billion (US$0.29 billion) (-35.6% y/y)

Strategic Updates
Achieved the highest sales and EBITDA in Q1.
Significant growth in the Strategic Business segment, bolstered by PayPay Corporation inclusion.

Revenue Breakdown

A. Media Business:
36.8% of total: JPY 158.8 billion (US$1.12 billion) (+2.1% y/y)
Main segments: LINE Advertising (Display, Account, Other Ads), Yahoo Japan Advertising (Search, Display), Other (LINE, Yahoo Japan offerings).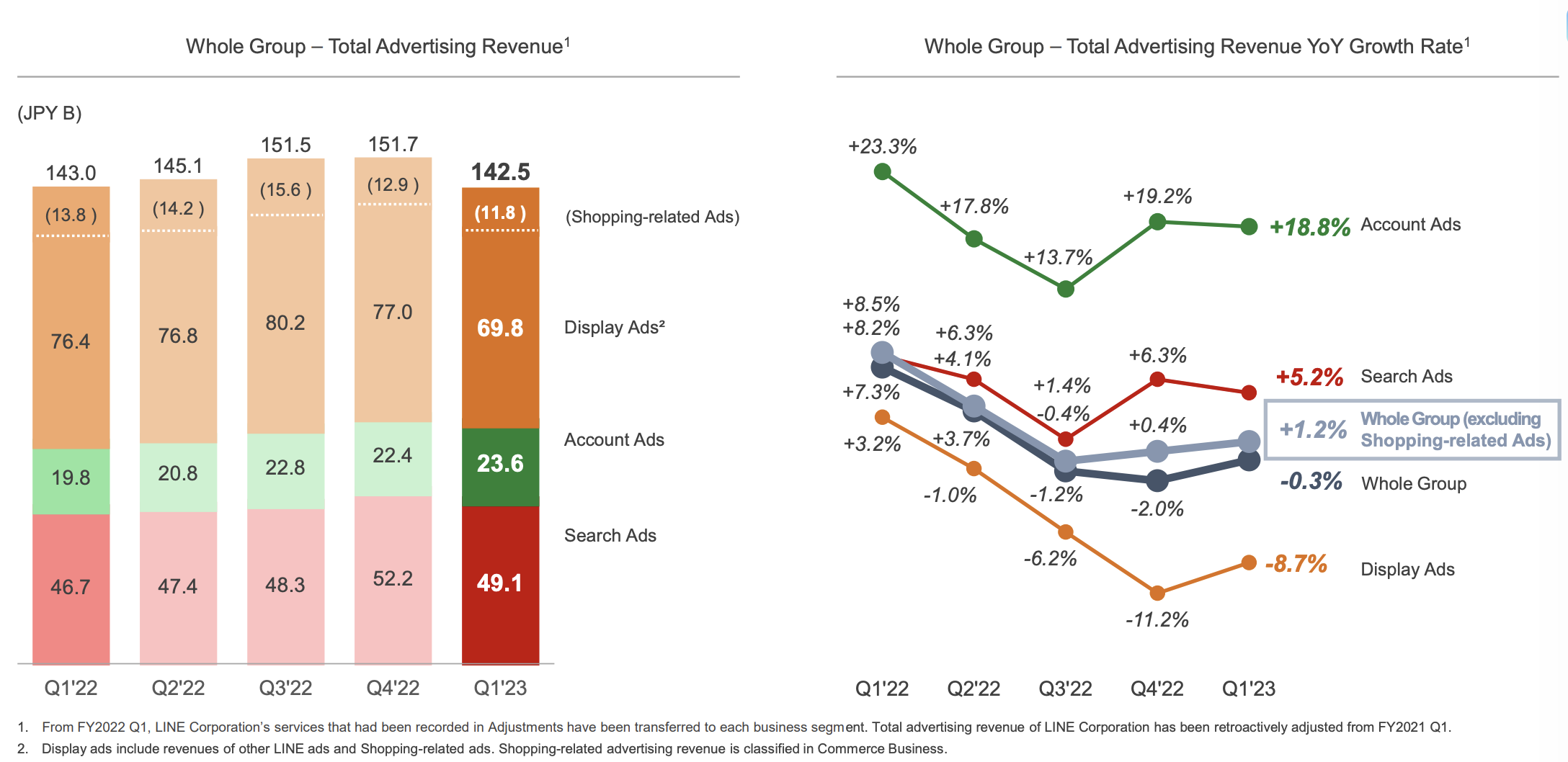 B. Commerce Business:
48.0% of total: JPY 206.8 billion (US$1.46 billion) (+0.6% y/y)
Main segments: Merchandise EC (Shopping, Reuse, ASKUL Online BtoB), Services EC, Other offerings.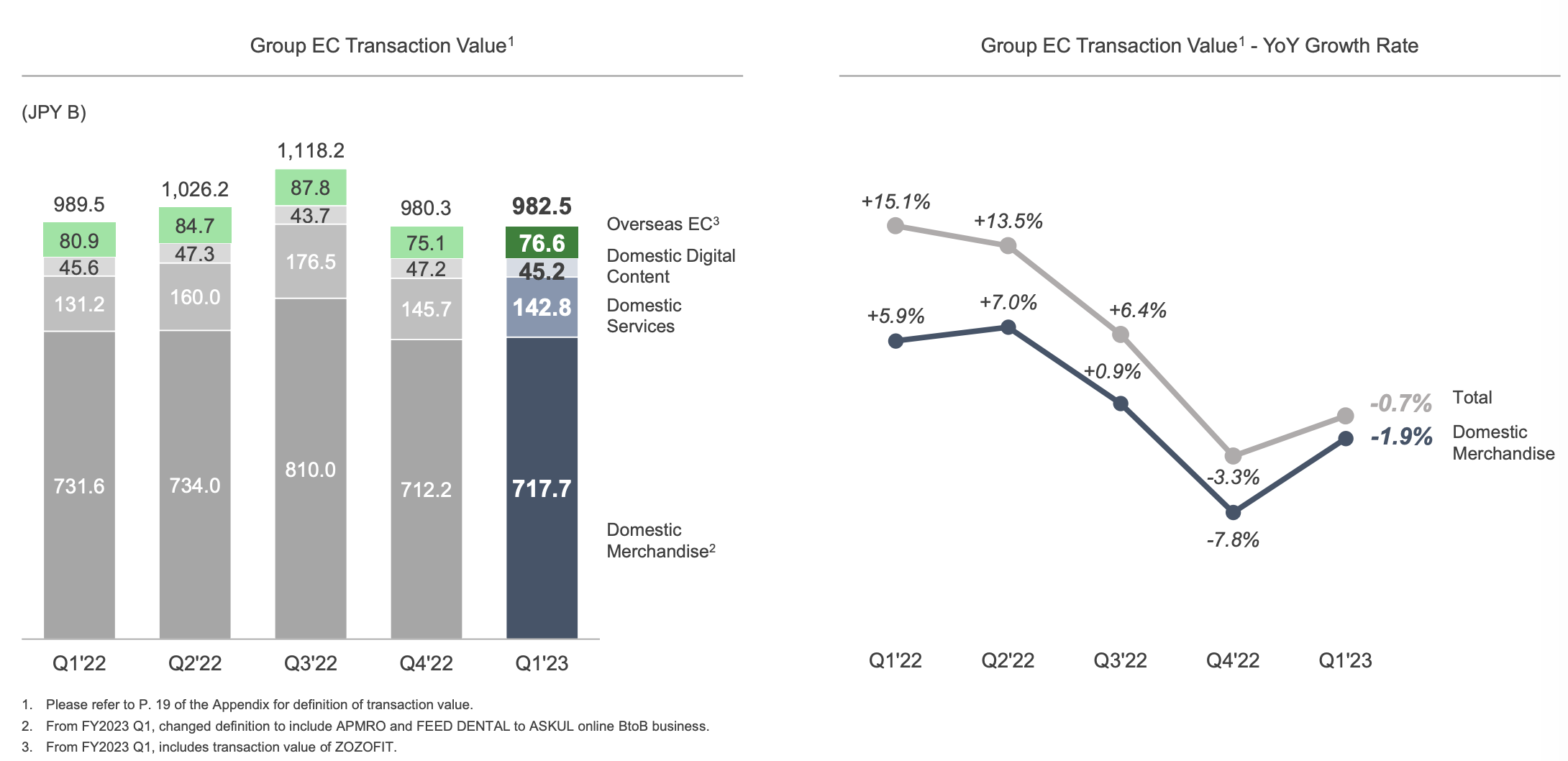 C. Strategic Business:
15.2% of total: JPY 65.4 billion (US$0.46 billion) (+115.9% y/y)
Main segments: Fintech (PayPay, PayPay Bank, Other Fintech offerings), Other (AI, LINE Search).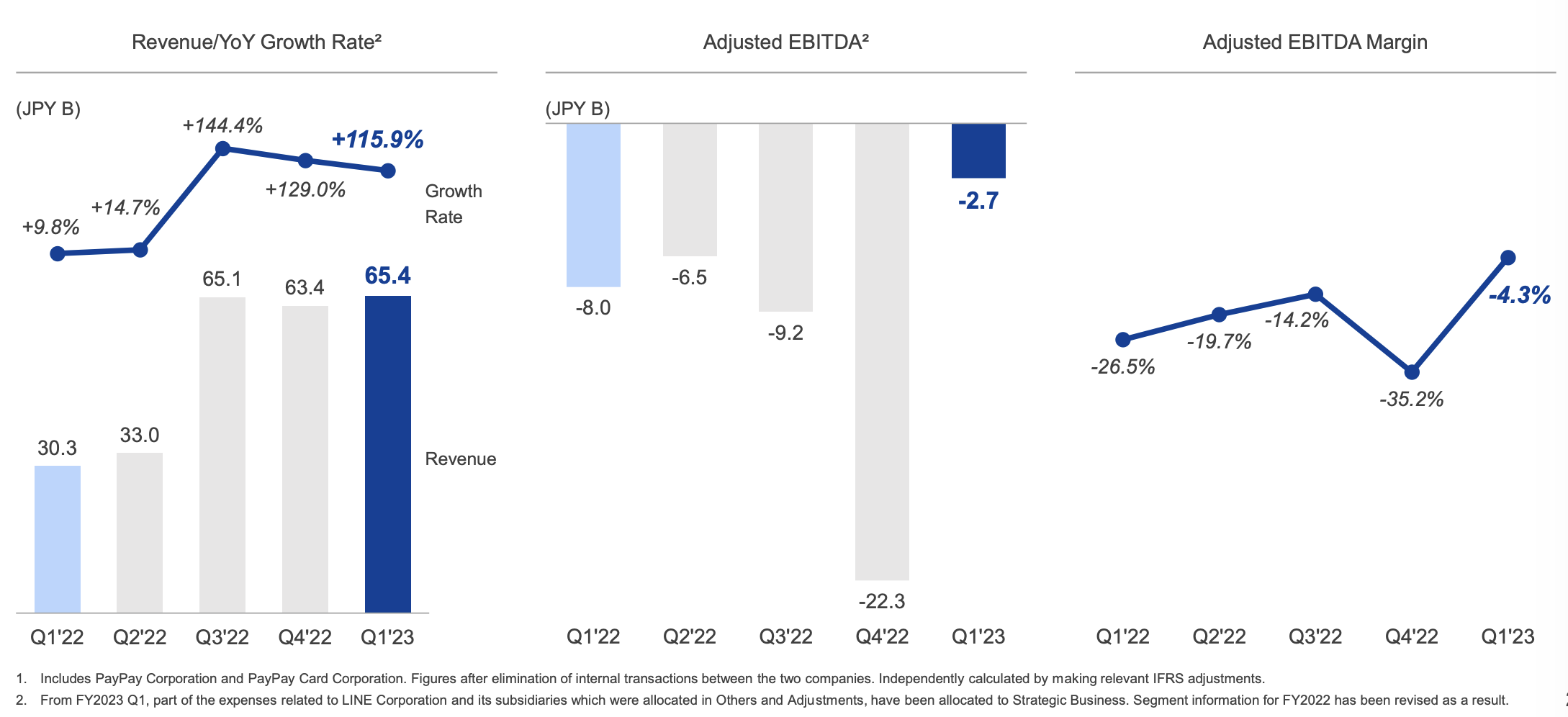 Forecast: FY Ending March 31, 2024
Group reorganization: Z Holdings, LINE Corporation, Yahoo Japan Corporation - set for October 1, 2023.
2024 Goals: Enhance business efficiency and position for growth in 2025.
Projected Revenue: JPY 1,900.0 billion (US$13.40 billion) (+13.6% y/y)
EBITDA Forecast: JPY 356.0 - 366.0 billion (US$2.51 - 2.58 billion) (+7.0 - 10.0% y/y).

US$1=JPY141.75

Comments