Yahoo! JAPAN Integrates OpenAI's ChatGPT for Restaurant Search.
Why It Matters: Yahoo! JAPAN's move to integrate OpenAI's ChatGPT technology into its PayPay Gourmet subsidiary offers a new way to search for restaurants online.
Users may find a more streamlined approach to identifying dining options using a conversational interface.
The Key Points
Integration Details: Yahoo! JAPAN has added a ChatGPT plug-in as an extension tool for ChatGPT. This plug-in, available to ChatGPT Plus subscribers, aims to expand the features of ChatGPT.

User Experience: Users communicate their dining preferences to ChatGPT, which then accesses PayPay Gourmet's database to present relevant restaurant options. There's also an option to view the results in a spreadsheet format for easier comparison.

Access and Use: To use the ChatGPT functionality, users must enable the PayPay Gourmet plug-in in their preferences.

Restrictions and Terms: Yahoo! JAPAN stresses the importance of reviewing the platform's terms of use. ChatGPT's results, including overall ratings, may only sometimes perfectly align with PayPay Gourmet's primary data.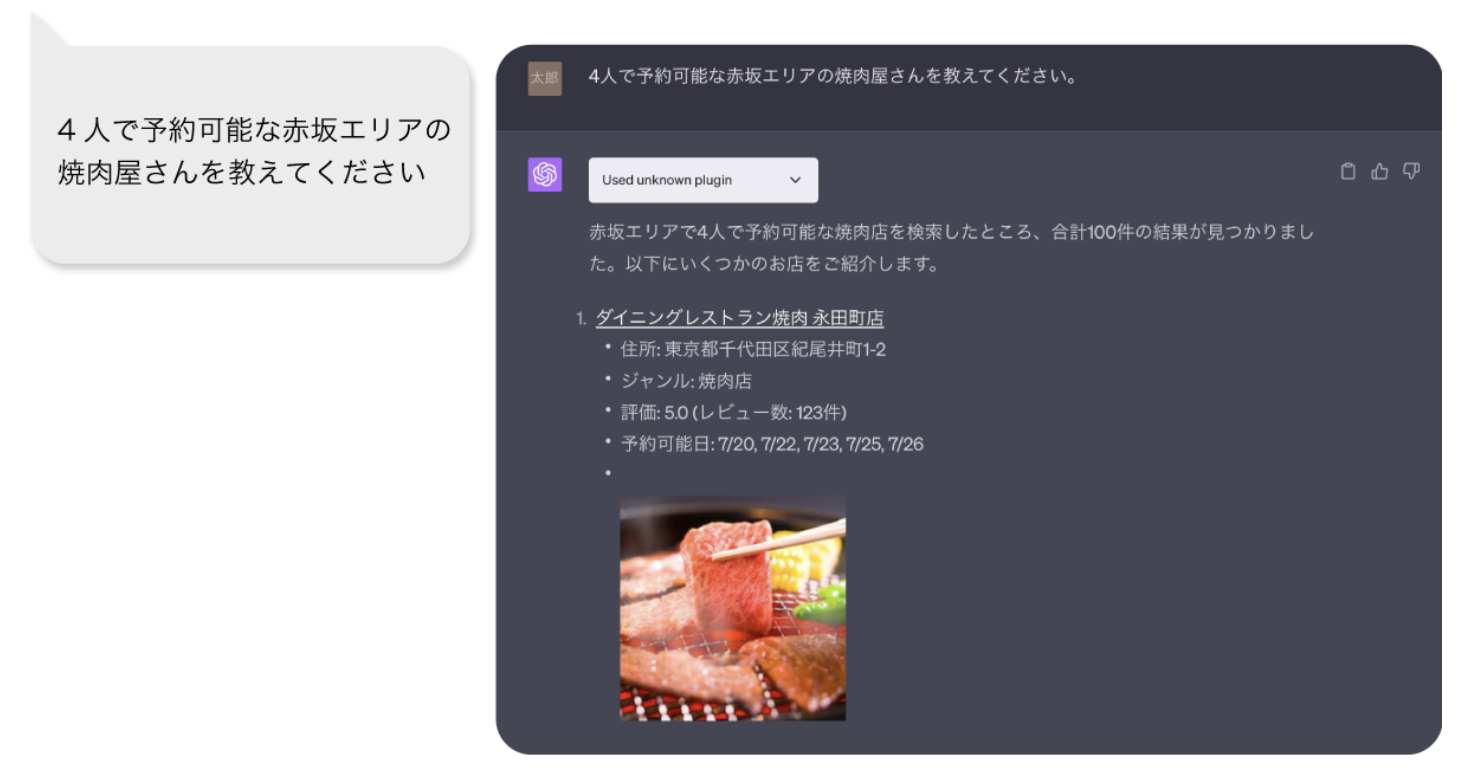 The Big Picture: This integration illustrates a broader trend in the role of technology in simplifying everyday tasks.
As digital solutions evolve, Yahoo! and OpenAI partnerships point to potential avenues for refining the user experience across industries.
Comments